About Us
When you or a loved one has a medical condition involving the critical areas of the ears, nose, or throat, a specialty trained physician in otolaryngology can provide comprehensive care. This specialty is more commonly known as an ENT or Ears Nose and Throat physician.
Diala Almardeeni, MD specializes in otolaryngology and has completed 3-year advanced training in minimally invasive sinus surgery at St Elizabeth hospital, Boston, MA. She sees patients of all ages for many disorders involving the ear, nose and throat. Her main area of focus is sinus diseases, nasal obstruction and vasomotor rhinitis. She also sees patients with tonsils disease, ear infections and hearing loss. Endoscopic exam of the nose as well as evaluation of larynx, to assess hoarseness of voice, by fiber optic scopes are standard procedures at our office.
Appointments with FCHC Ear, Nose and Throat can be made by calling 419-335-3712.
Diala Almardeeni, MD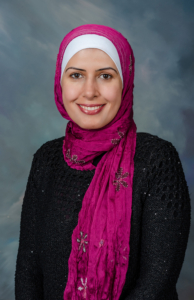 Medical Degree:  King Abdulla University Hospital, Jordan University of Science and Technology: Irbid, Jordan
Rhinology Fellowship: Saint Elizabeth Medical Center, affiliated with Tuffs University:  Boston, MA
Hospital Affiliation:  Fulton County Health Center since 2022